Plumbing is about to change. Because we make it digital

Imagine a public toilet without any unpleasant surprises. An automatic toilet that only flushes when you're done, not while you're sitting. A smart toilet that doesn't flush when clogged to avoid flooded floors. With WISA this is no longer science fiction.

Stelt u zich eens een openbaar toilet voor zonder onaangename verrassingen. Een automatisch toilet dat alléén doorspoelt wanneer u klaar bent, niet terwijl u zit. Een slim toilet dat niet spoelt als het verstopt is om overstroomde vloeren te voorkomen. Met WISA is dit niet langer science fiction.

VarioTronic - Electronically adjustable in height

With the VarioTronic you can easily adjust the height of the wall-mounted toilet to the wishes of the user.

Dutch craftsmanship since 1865

WISA has existed for over 150 years. In 1865 we started a metal goods factory in Arnhem. Today we are active worldwide in the field of sanitary flushing technology.

Vary in height with XT built-in systems

WISA offers a suitable solution for every situation with the XT line of toilet systems. Little or no space in the bathroom or toilet, with an XT you can make optimal use of the space.
From July 15th our Wisa / Wavedesign office in the Netherlands will move to a brand new location:
New address: Groothandelsweg 9, 6515 AH in Nijmegen.
New telephone number: +31(0)88 – 6055000

WISA has been delivering quality and innovation in sanitary ware worldwide since 1865. With a rich history in sanitary flushing technology, we now offer a complete range including flushing systems and accessories, ceramics, toilet seats and a wellness program.
The WISA assortment overview and other brochures are available as pdf. Here you will find our full range, classified by product group and provided with all the information you need; EAN codes, article numbers and technical information. Obviously provided with illustrations and images.
Do you have questions about WISA products, about installation, service or maintenance? Our technical advisers are happy to answer these. Use the online form. We will respond as soon as possible. Do not hesitate to contact our customer support team.
---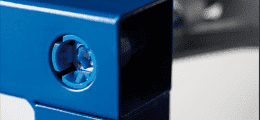 WISA concealed cisterns for toilet systems are available in many designs and heights. WISA offers a solution for almost every situation for your sanitary issue.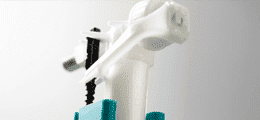 Do you have no idea for which model WISA reservoir you are looking for a spare part. Than use our graphic selection aid. Select based on the appearance of the cistern or the control panel of the concealed cistern.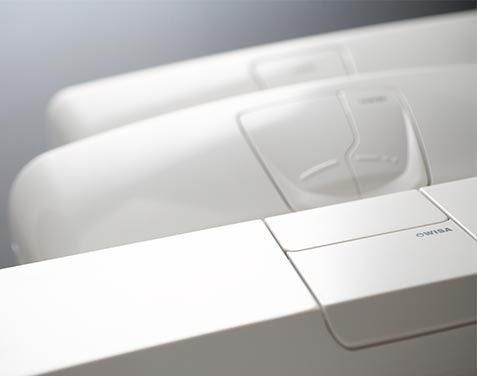 Looking for an exposed toilet cistern? WISA surface-mounted cisterns are the only real classics in sanitary installation. Easy to install and also available with modern water-saving flushing technology.